Proston Men's Shed – where men can just be themselves
News February 2020
A work in progress. Ex-Army Vietnam Shed (left) and Amenities Building (right), March 2020
Insulation goes in, Amenities Building, March 2020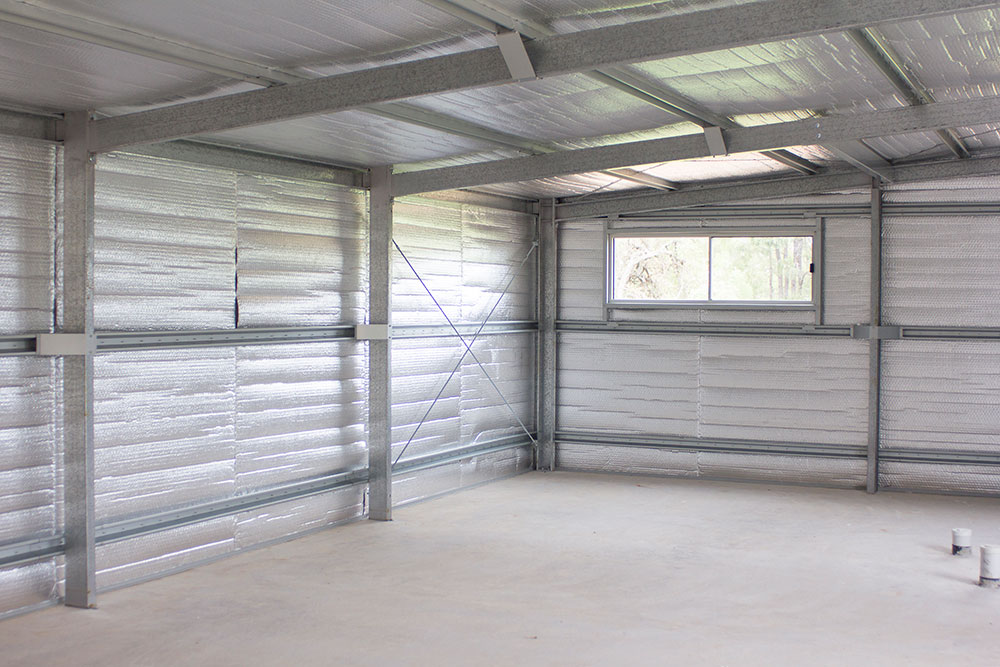 Frame going up for Amenities Building, March 2020
Completed slab for Amenities Building, February 2020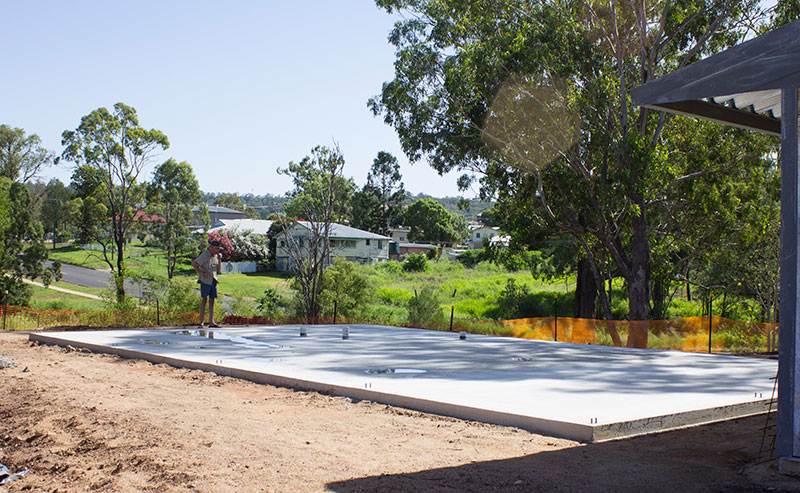 Men working hard to lay the concrete slab for the Amenities Building. Thanks to John Power for his help on the day.
Walls are up on the Vietnam Ex-Army Shed, February 2020
News December 2019
Concrete was laid in November 2019 and portals and roof erected in December 2019.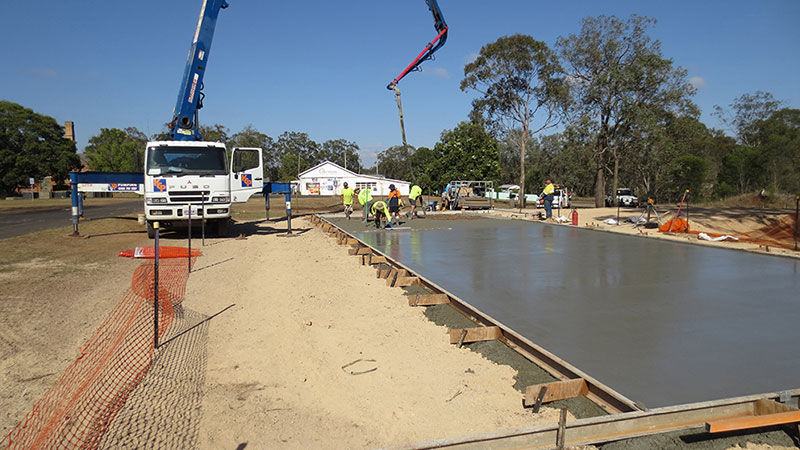 News June 2019
Ground works were completed on 28 June 2019 in preparation for the erection of our ex-Army Vietnam Shed. Next step is the concrete slab. John, Gordon, Paul and Michael inspect the work.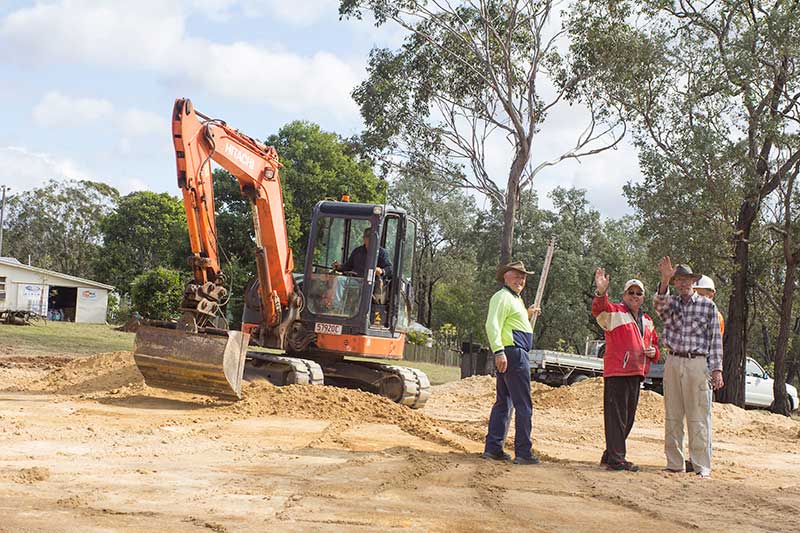 We are pleased to announce that the South Burnett Regional Council has leased a piece of land in town to the Proston Men's Shed to build our own Shed. Today (1 June 2019) Deputy Mayor, Kathy Duff was excited to turn the first sod and the men are looking forward to having their own workshop and amenities.
Contact us
President, Paul Julian on (07) 4168 9110.
The Proston Men's Shed is located in Rodney Street, at the old Railway Station, next to the Proston Hall. We are open every Tuesday and Saturday mornings from 9.00am onwards. All men are welcome to come along for a cuppa and a chat. Our General Meetings are held on the first Saturday of the month at 10.00am. You can find us on facebook.
The Proston Men's Shed is a member of the Australian Men's Shed Association and a Registered Charity with ACNC.